Summary
In general, buying and selling carpets, just like buying and selling any other device, is done in two bulk and retail. Most people who invest in buying and selling carpets prefer buying carpets in bulk, and this group of people, by buying carpets in bulk, in addition to making huge profits, also contribute to the development and progress of the carpet industry.
How is the process of buying carpets in bulk?
Do you have any information about buying carpets in bulk? Do you know who is involved in buying and selling carpets in bulk? Follow us to the end of this article so that you can get the answers to these questions.
Buying carpets is usually done in two ways: buying carpets in single and buying carpets in bulk.  Most people who invest in carpet buying and selling try to make big profits by buying carpets in bulk and selling them in retail. Note that buying wholesale carpets is much cheaper than retail carpets. Kashan machine-made carpets are available in many different types and this variety has been able to satisfy the needs of many countries and has been able to meet the expectations of people buying carpets in bulk.
Carpets export
As we have said before, traders and investors who work in the field of exporting machine-made carpets, by using carpet export, not only can make huge profits but also can help the development of Kashan exporting carpets industry. Note that buying bulk carpets is very important these days and has brought huge profits for many people. entering this investment is not everyone's business because buying carpets mainly requires a large number of investments that not everyone has.
Some of the advantages of buying carpets in bulk for export are:
Buying a large number of carpets in large numbers can be very profitable for investors
Bulk purchase of carpets leads to immediate delivery
online shopping saves a lot of people time and money
Buying carpets in bulk will reduce the purchase price as well as the and lead to selling export carpets with excellent prices.
Kashan carpet
Single and wholesale sales of Kashan machine-made carpets from Kashan carpets is one of the most suitable and excellent methods in which you can directly contact the manufacturer by eliminating intermediaries so that you can earn more profits in this field. Our group produces different types of export carpets in sizes of six meters, nine meters, twelve meters. We also produce various combs such as five hundred combs, seven hundred combs, one thousand combs, one thousand two hundred combs, and one thousand five hundred combs to satisfy the needs of customers. The carpets produced by our group are designed with high density and in various and beautiful colors that can be very eye-catching. This manufacturer and machine-made carpets wholesale distribution can export a variety of beautiful and high-quality carpets to about 18 different countries.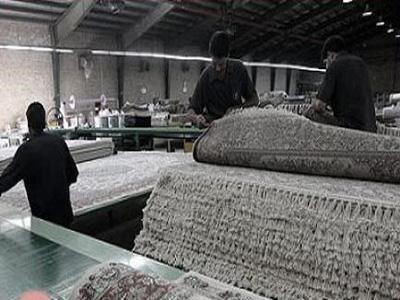 Wholesale price list of Kashan carpets
Note that Kashan exports carpets due to the reasonable price and also the great variety in design and color have forced many people to come to Kashan to use the benefits of buying carpets in bulk so that they can choose a great, beautiful and affordable carpet. Note that since the arrival of the carpet weaving industry in Kashan, the export of this product has also started.
There is no doubt about the quality and uniqueness of Kashan carpets. All manufacturers who work in the field of machine-made carpets in Kashan try to attract many customers by producing different types of high-quality carpets, and because machine-made carpets have a lower and more appropriate price compared to handmade carpets. So, more people from all classes of life can come to Iran and Kashan buying carpets in bulk. These days in our country Iran, especially in the city of Kashan, the main center for the production and export of carpets has emerged. This city has been able to satisfy domestic and foreign needs with its high quality and numerous products and is the second-largest exporter of carpets in the world. As we mentioned earlier, our group has the ability of sending carpets worldwide.
For buying carpets in bulk and detailed information about the wholesale price list of Kashan carpets, you can watch our website at www.avisacarpet.com or call us with 00989133605595.