iran carpet company
How are Persian carpets exported to other countries?
Investigation of machine made exporting and finding out the taste of other countries such as Emirate, Russia, Azerbaijan, Kuwait and etc. in the field of machine made carpets.
The history of carpet production dates back to the second millennium BC. The pride of producing the world's first carpet belongs to Iranians who, after many years, were able to find out the process of making yarn and rope. It has been a long time since we have used modern technologies in the production of machine made carpets and the carpet industry. Now we discuss about the process of machine made exporting and the problems which exist for first world countries and the others.
Because Iran is one of the greatest machine made carpets exporters around the world so we have this article in order to discuss about machine made exporting.
Stay with us.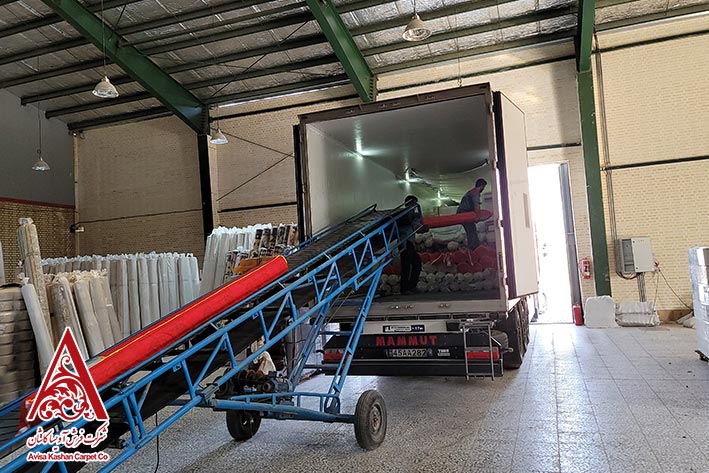 The problems of machine made exporting in Iran
As you can see, Iran is not able to produce raw materials for textile industry, so the raw materials must be imported from countries that produce this materials, but it also has its own problems because Iran is under sanctions and we have to import the raw materials with higher price into machine made carpets industry. In this regard, we face problems with severe economic fluctuations and the price of the dollar, as well as for the production of raw materials for machine made carpets, especially small and start-up companies in our country's carpet industry that do not have much cash capacity will certainly fail in this field.
As a result, importing high-priced raw materials will also increase the price of machine made carpets. This may be unpleasant in the field of Iranian carpet exports because studies have shown that even large companies in the production of machine made carpets had problems exporting carpets from Iran to other countries because the cost of this product is high and raw materials are scarce, this issue will bankrupt any company without strong financial support. This has reduced the export of machine made carpets from Iran to the Middle East and European countries.
Kashan machine made carpets exporting
In the previous part, we explained what problems there are for the manufacturers of machine made carpets, but an interesting news is that the Arabic countries that can import the products from Iran through waterways are very eager to buy machine made carpets from our country, so machine made exporting has flourished well.
As you know, Kashan is the center of machine made carpets in Iran and the international capital of machine made carpets that is well-known all over the world, which has a very important role in exporting Iranian carpets by having many companies and productions. Kashan has a good resume in the field of exporting carpets even between other exporters' countries like Afghanistan, Iraq, Turkish, Arabic and European countries. In addition, machine made carpets which produced in Kashan are marketed with advanced technologies, and even the sale and transfer of this product between the provinces of our country has had a significant prosperity.
How to increase machine made carpets exporting?
Policies to increase the export sales of machine made carpets are different in each country and certainly have different results, in some seasons we always see international exhibitions of machine made carpets in the capital of our country, which is one of these policies.
This makes people from all over the world come to Tehran, the capital of Iran, to visit this exhibition. These exhibitions make companies to manufacture several of designs which every nationality and race like. This is the point where machine made carpet companies can have a healthy competition with each other in exporting machine made carpets from Iran to Middle Eastern and European countries.
There are various steps for exporting machine made carpets that we can mention for you, but this process sometimes has problems or takes long time, so by going through these steps, you can get a license to export machine made carpets and export from our country to many countries around the world, so join us:
1) The first step to take is to get commercial ID card from your own city.
2) If your goods for export include a specific division, you must also specify the type of license.
3) Select your marketing method for exporting machine made carpets to any part of the world, of course, by choosing your target country.
4) How to send pre-invoice to the buyer of products.
5) Selection of transaction method with the intended trader (delivery of machine made carpets within the borders of Iran)
6) Also, how to send your goods to the border of our country and bill your product for the export of machine made carpets
7) To register the export declaration information in the customs, you must also receive the user code in the system and then proceed.
8) How to obtain health and standard permits for customs formalities
9) How to get a customs guarantee from traders for the export of machine made carpets
10) How to price customs products
If you go through all of those steps, you can start exporting your carpets, and you can also get help from experienced people who have worked in this field for many years to be successful in this way.
One of the most important points in the export of carpets and industrial carpets is customer satisfaction. The high quality of carpets and keeping promises is very important for a businessman, if you want to make a permanent customer of a businessman so keep these two points in your mind.
Divan Company has been able to make progress in the field of exporting machine made carpets in different parts of the country, by observing these important and essential points in exporting. Exports to China, Emirates, Turkey and other Arabic countries are some of this company's activities.
Also, carpets which their production looks slightly difficult, such as oval carpet, square and machine made round, are woven in the company to increase the expansion of the sales field.
The terms of machine made carpets exporting to the other countries
In the field of exporting, a set of factors and cases should be considered because each country, depending on the religion, culture, art and economic conditions prevailing in it, is looking for carpets with special and different designs and colors in different dimensions. It is necessary to state in this section that the purchase prices of machine made carpets in the form of wholesale has a major impact on some countries in the world. Here are some examples to help you understand this more precisely;
 Afghanistan, for example, often requires carpets with a lateral density of 350 and 440, so the importers in this country make the first criterion the purchase of cheap, actually the political situation and civil war in this country has caused chaos and disorder in the economic situation of this country.
Another country that imports Iranian carpets is Malaysia, where most of the people are Muslims.
1) Afghanistan
For example, the people of Afghanistan buy low-density carpets such as 440 reeds and 350 reeds with 960 density carpets. Afghan traders are looking for to buy cheap wholesale carpets and the price of carpets is the first important factor in forming the deal. so this issue should be considered in marketing the export of machine made carpets to Afghanistan.
2) Malaysia
Another example is Malaysia, where the majority of the population is Muslim and their tastes are similar to Muslim countries such as Iran, They requires machine made carpets with warm colors like red with geometric designs like nomadic and square (Kheshti).
Carpet importers in this country often choose two sizes; large size carpets for large halls and small size carpets for homes.
Malaysian carpet merchants and traders want to buy machine made carpets in two sizes of 6-meter machine made carpets for residence and large-size machine made carpets for meeting halls and party halls.
3) Italy
The country is divided into two parts, the north and the south. The tastes of the Italian people in these two regions are different. The people from north are looking for carpets with light colors like cream, light blue and Nescafe color. The people from south are looking for warm colors like red and laki(kind of red). Italians, both north and south, like geometric carpets and carpets without altars and circles in center, which are known in Iran as Afshan and Kheshti carpets.
Carpets produced in Italy in the form of rugs in 1.5 * 1 and 2 * 2 sizes are customized for export and have not been active in the sale of large dimensions' carpets due to lack of customer requests.
4) Netherland
Because of delicate nature of the people of the Netherlands, they have a special desire for bright and light colors and they buy small size carpets and do not buy carpets over 6 meters, even if they have a large room, they do not buy large carpets.
6) Iraq
Carpet exporting to Iraq are increasing these days. The Iraqi people are interested in dark brown and walnut color and the 500 reeds carpets which have 700 reeds designs. They prefer the carpet to have thick pile height under their feet.
Finally, the countries around the Persian Gulf, such as Jordan, Qatar and Oman, have the largest exports of machine made carpets, and in addition to buying standard size carpets, they are looking for buying large size carpets or custom-made sizes.
Divan Carpet Online shop, in addition to providing high quality machine made carpets in the sizes desired by customers, such as 6-meter carpets, 9-meter carpets and 12-meter carpets with factory prices and fast delivery to the customer, following frequent customer's requests, the possibility of buying carpets in bulk with cheap prices has provided for buyers in the country as well as exports to foreign countries.
6) Lebanon
The reason for the tendency of the Lebanese people to Iranian carpets is due to the designs and motifs of Iranian carpets and their colors, such as Laki(kind of Red), cream, dark blue, red and rosy.
7) Kuwait
The reason for the attractiveness of Iranian carpets in Kuwait is due to the antiquity and originality of Iranian carpets in different colors and designs. The people of Kuwait are very interested in the old designs of Iranian products, carpets in which less designs are used and are simpler.
Divan Carpet Company is one of the major suppliers of machine made carpets that tries to provide services and products throughout the country by launching its online store. This company is a manufacturer of machine made carpets with the highest quality and reasonable price in various designs with different colors and dimensions. Divan Carpet Online Store also offers its services on a larger scale, such as carpet exports. Divan online store is ready to sell machine made carpets in bulk all over the world.
Special products that are produced in this company are different kinds of round carpets, square carpets and oval carpets that can be produced in all kinds of designs, colors and dimensions.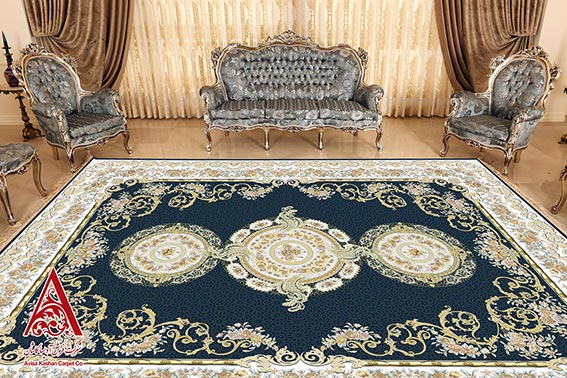 Machine made carpets exporting to China
China is one of the most populous countries in the world with a large workforce. However, it attracts labor from all cities. Do you know why?
The reason for this policy is that where there is more labor, the wage rate is lower, and because the employee wage rate is low, the products that are produced will cost for the employer a lower price, so the exporting of China's products to all over the world has increased.
As China's exports have increased, some manufacturers have brought other countries to their knees and also hit many economic cycles.
 The only commodity that China has not been able to compete with Iran in is carpet. Iranian carpets are very famous in the world and many countries wanted to compete with Iran in the field of carpet production, but due to insufficient experience in carpet weaving, they failed and were forced to import Iranian carpets.
China as well as other countries could not produce carpets as good as Iranian carpets. Therefore, the export of Iranian carpets to China increased.
Because the Chinese traders are very keen on Iranian carpets and Iranian manufacturers are also interested in exporting to China, this has led to a good relationship between Iranian manufacturers and Chinese traders.
There are some manufacturers who have attracted the attention of Chinese traders and have been able to start trading with this economic hub of the world, one of them is Kashan Divan Carpet Company, which uses advanced and high quality machines to produce 1200reeds, 1000reeds and 700reeds carpets, as well as the use of the best raw materials for carpet production. Kashan Divan Carpet Company, has been able to attract Chinese traders to export machine made carpets to China.
Paying attention to the tastes of importing countries, participating in international exhibitions, using the best fibers has been the key to the success and progress of this country in the field of carpet exports.
Machine made carpets exporting to Emirate
Most of the Iranian carpets are exported from Kashan. This city had the largest share of exports with exports of 11 million square meters. Kashan city is the first carpet exporter in Iran.
The UAE is also one of the countries where imports Iranian machine made carpets.
The UAE is one of the most important and largest buyer of Iranian handmade and machine made carpets, and the highest quality and most exquisite Iranian carpets are exported to this country. There are many reasons for exporting Iranian carpets to the UAE:
There are many Iranians living in the UAE and they need genuine Iranian carpets and of course, the export of Iranian carpets to this country will increase.
The UAE has always had very good relations with Iran politically and economically.
Attention of Iranian producers to the tastes of the UAE. Certainly, every country has a special culture and taste that this culture and taste also effects choosing carpets. Cheerful and cream colors, Laki and navy blue colors and Afshan and Toranj designs and Naein, vase and tree designs are close to the tastes of the people of the UAE. In terms of carpet dimensions, they are also very interested in small, medium and large carpets. They want small carpets for affluent apartments and large carpets for religious places and palaces. They are very interested in silk carpets. When buying carpets, they are more looking for high quality carpets than low prices for carpets.
Applying these policies in the production of carpets led to the development of machine made carpet exports to these country.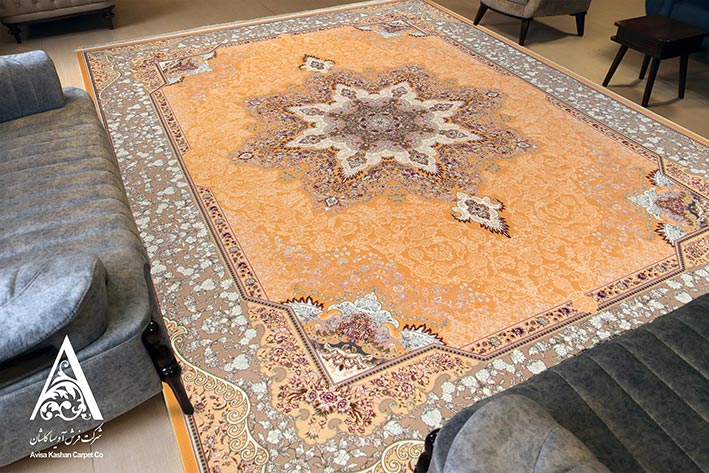 Machine made carpets exporting to Saudi Arabia
The political process in recent years has shown a decline in trade relations between Iran and Saudi Arabia for political reasons. But Saudi Arabia cannot find a replacement for Iranian carpets, so this reduction in trade will not be a concern in the long run.
Complete severance or excessive reduction of communication will cause great harm to the Saudi Arabia, we declare this issue when the Saudi leaders have officially spoken about the reduction of government revenue in case of severance of relations with Iran.
Due to its special religious conditions, Saudi Arabia has the highest number of foreign travelers in the region. These tourists bring a large amount of foreign currency resource to Saudi Arabia every year, and if Saudi Arabia fails to prepare their needs for the required products and goods, resources will be out of his hands and it will face difficulty for earning currency for government.
Also, the Saudi markets act as an international exhibition and due to the presence of a large number of customers from all over the world, it will be a good place to introduce new products, designs and qualities. So, it can be claimed that the introduction of products in the thriving and crowded Saudi market is one of the reasons for exporting Iranian carpets to this country.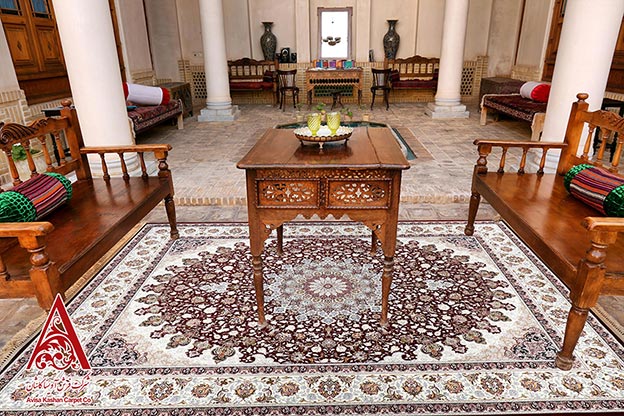 Machine made carpets exporting to Bahrain
Bahrain is also one of the countries on the Persian Gulf that uses all kinds of machine made and handmade Iranian carpets.
Bahrainis are people who have a culture closer to Iran than other countries, because it has been less than 50 years since the separation of this country with Iran.
Almost all Bahrainis have tendency to cream and red colors, and for this reason Iran has had good direct and indirect exports to this country.
On average, in recent years, Iran's revenue from carpet exports to Bahrain has been about $ 10 million, which has been much higher for Bahrain. It is interesting to know that this is happening while Bahrain is not one of the most important trading countries of Iran.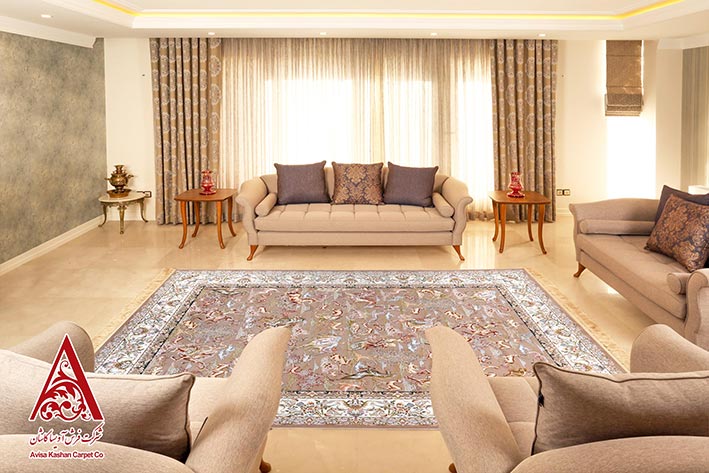 Machine made carpets exporting to Azerbaijan
Azerbaijan is the largest country in the Caucasus, at the crossroads of Northwest Asia and Europe and on the shores of the Caspian Sea.
Iran is located in the south of this country. Azerbaijan was part of Iran almost 200 years ago and separated from Iran after the Iran-Russia war. Most of the people of this country are Muslims. With this historical background, exporting carpets to the Republic of Azerbaijan is very important for Iranian producers and traders because Iran and Azerbaijan are in border and another reason is that Azerbaijan is one of the consuming or importing countries and has the potential to import Iranian carpets.
According to the plans which has made to better introduce machine made carpets and Iranian hand-woven carpets in the Republic of Azerbaijan, the process of exporting machine made carpets to this country is improving because our country has deep cultural similarities with the Republic of Azerbaijan and the tastes of the Azerbaijani people.
Machine made and handmade carpets are considered as a valuable global product due to the variety of colors, designs, high quality and shape of knots used in its texture, and it has not been only the favorite of the Azerbaijani people but also can be of special interest to tourists in Azerbaijan.
Machine made carpets exporting to Russia
Russia is the world's largest country with 14 land borders and connections to the Caspian Sea, Bering Sea, Sea of ​​Japan, Black Sea, and Baltic Sea, is one of the most powerful countries in economic, military and political fields in world where has been one of the best political and business partner of Iran for a long time. Iranian carpet merchants have long traded with this country by exporting machine made and handmade carpets.
One of the problems in the process of exporting to this country is the temporary clearance of carpets to attend the exhibitions and high customs duties, which has reduced the popularity of machine made carpet industry owners and traders to enter the Russian market.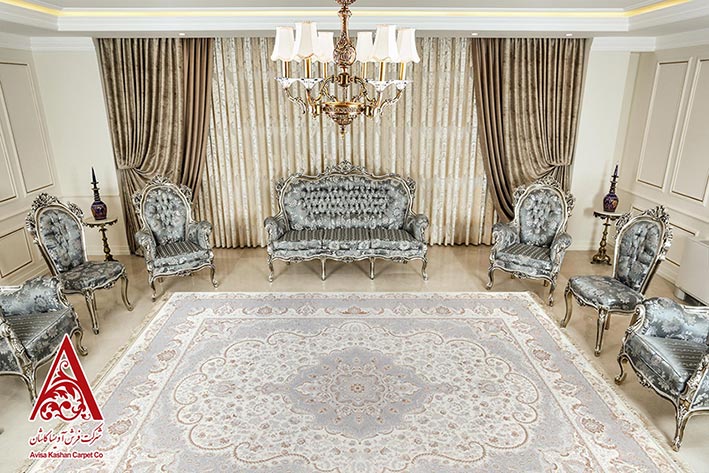 Machine made carpets exporting to Kazakhstan and Turkmenistan
Kazakhstan is located in Central Asia. Kazakhstan is a multi-ethnic country. The religion of 70% of the Cossack people is Islam and the religion of the rest is Christianity. With an area of ​​488,100 square kilometers, Turkmenistan is the 52nd largest country in the world and slightly smaller than Spain. About 500 BC, Turkmenistan was part of Iran.
Persian language is so popular in Turkmenistan that the number of Persian language learners in Ashgabat is more than 500. About 80% of the population is Muslim. The majority of people are Hanafi and a minority are Shiites.
Due to cultural, religious, linguistic and historical similarities with these two countries, these two countries can be a suitable export target market for machine carpet manufacturers.
To receive the catalogs (1500, 1200, 700, 500, and 400 reeds carpets) fill in your information so that we can send them to you.